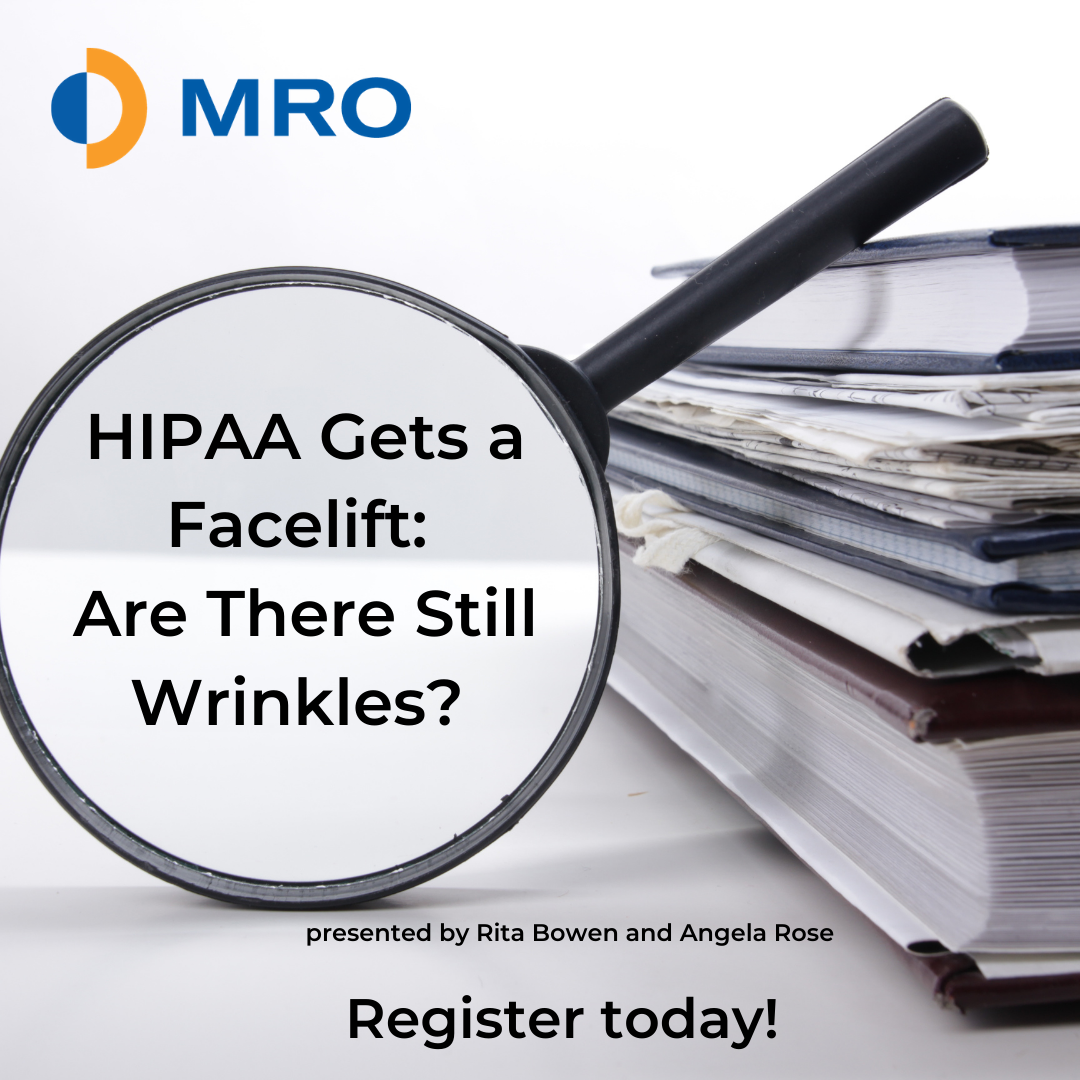 HIPAA GETS A FACELIFT - ARE THERE STILL WRINKLES?
Originally Held: Wednesday, March 17, 2021 | 2:00 PM EST
Webinar Details
It has been almost 20 years since HIPAA's inception, and change was inevitable. The practice of medicine has changed, technology has advanced, and the medical information demands have transformed. The big question now is, what's changed? Did the changes close the gaps caused by interoperability? How do the changes impact PHI disclosure management and patient access? Are there new turnaround time requirements? This session provides an authoritative view on the HIPAA changes, including current changes, effective dates, industry analysis, and proper application of the revised rule within healthcare facilities. The speakers share an in-depth analysis of HIPAA terms and expert advice on how to apply the changes effectively within organizations.
Fill out the form to request our playback recording.
Presenters:
Rita Bowen, MA, RHIA, CHPS, CHPC, SSGB, Vice President of Privacy, Compliance, and HIM Policy at MRO
Angela Rose, MHA, RHIA, CHPS, FAHIMA, Vice President of Implementation Services and Corporate Policy at MRO
*Disclaimer: Please note that this content is no longer redeemable for a CEU, per our agreement with AHIMA. All pre-approved webinar content is only valid up to one year from the original air date.*
Request Webinar Playback: HIPAA Gets a Facelift