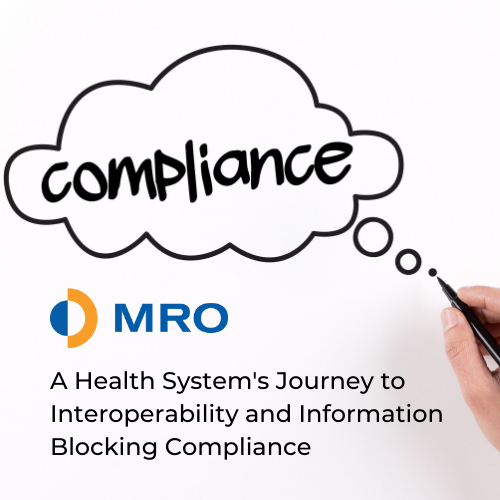 A Health System's Journey to Interoperability and Information Blocking Compliance
Originally Held: January 19, 2022 | 2:00 PM EST
Webinar Details
The electronic silos trapping health information and preventing the seamless exchange of information between stakeholders are breaking down. As an industry, we are rethinking how to manage the flow of health information throughout its lifecycle. Serious adjustments are underway. This session chronicles the past year of Franciscan Health's journey towards more extensive interoperability and easier information access. With an eye on the new information blocking rule, speakers address the specific modifications, extensions, and deadlines all health information professionals need to know. While the journey is far from over, no matter what stage you are in, this session provides critical insights, timely resources, strategies, sample test plans, recommendations, and suggestions to advance your interoperability and information blocking journey.
*Please note that this webinar is a re-broadcast of a presentation originally presented at the AHIMA21 Virtual Convention. As such, it is not eligible for CEU credits through AHIMA.*
Please complete the form to request playback of his webinar.
Presenter:
Rita K. Bowen, MA, RHIA, CHPS, CHPC, SSGM, Vice President of Privacy, Compliance, and HIM Policy at MRO
Natalie Novak, MHSA, MBA, RHIA, Corporate Director HIM Division at Franciscan Alliance, Inc.
Request Webinar Playback: A Health System's Journey