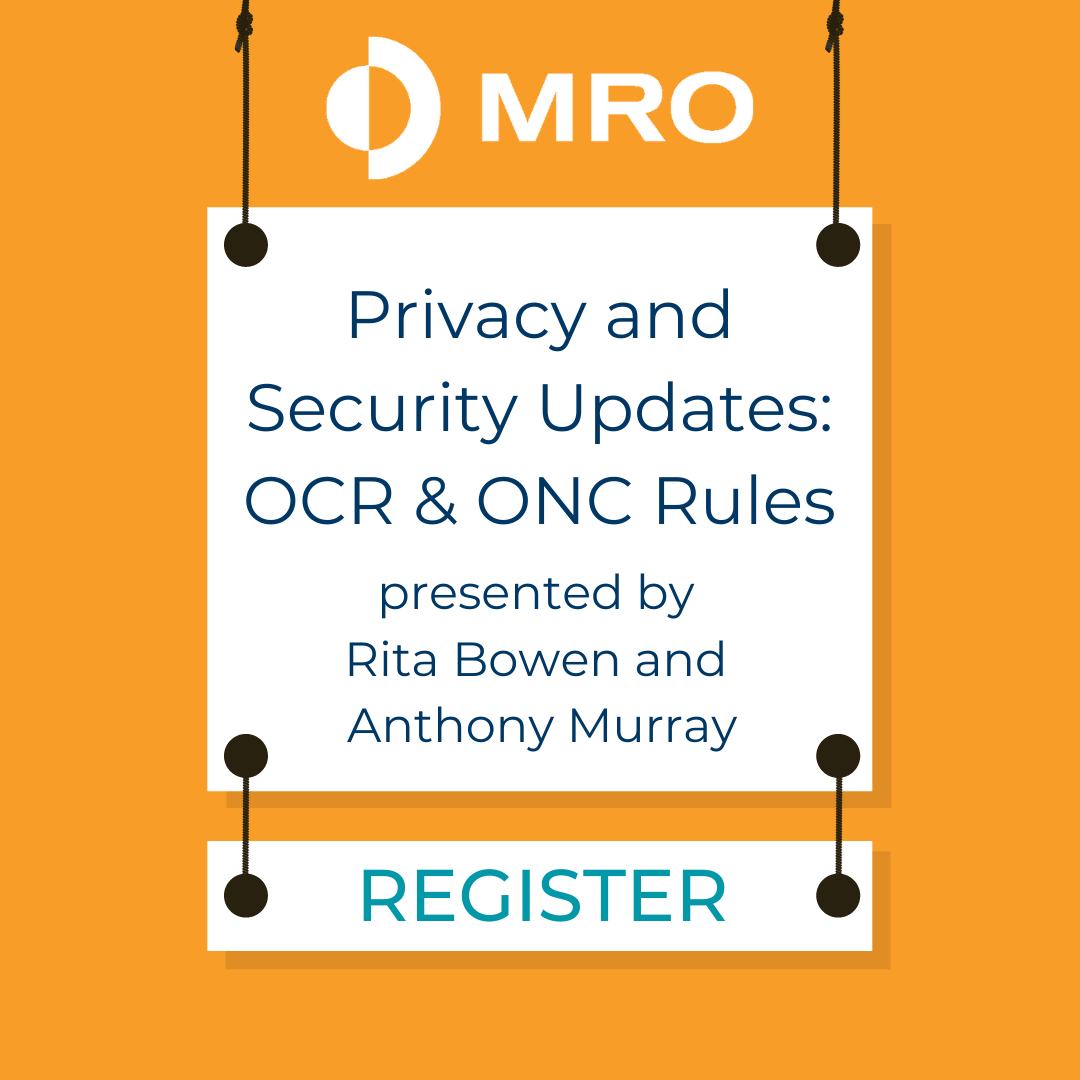 Privacy and Security Updates: OCR & ONC Rules
Originally Held: May 18, 2022 | 2:00 PM EST
Webinar Details
Recently, there have been many proposed or implemented and enforced rules from various government agencies overseeing the healthcare industry. During this session, hear from experts on these healthcare updates regarding privacy and security. Attendees will learn about the status of the US Department of Health and Human Services' (HHS) Office for Civil Rights (OCR) Notice of Proposed Rule Making to HIPAA and its current Request for Information (RFI) on recognized security practices and sharing civil money penalties and monetary settlements under the HITECH Act. Additionally, the experts will take a deep dive into the Office of the National Coordinator (ONC) Health Information Technology's 21st Century Cures Act on interoperability and information blocking, where enforcement stands today, and what organizations should be focusing on in the upcoming months.
This webinar has been pre-approved by AHIMA for 1 (one) CEU under the Information: Access, Disclosure, Archival, Privacy and Security domain.
To request a playback recording of this webinar, please complete the form on this page.
Presenters:
Anthony Murray, CISSP, Chief Information Officer at MRO
Rita Bowen, MA, RHIA, CHPS, CHPC, SSGM, Vice President of Privacy, Compliance, and HIM Policy at MRO
Request Webinar Playback: Privacy and Security Updates